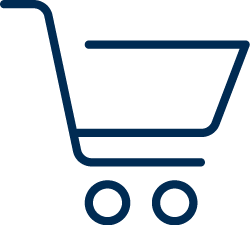 There are no more items in your cart
Aluminium slats
Adding variety to a range of products is always a good thing. This is what Gardenode has accomplished with its range of composite fencing, since its creation. Previously limited to composite slats and posts, its composite fencing has been enhanced by a number of accessories, both decorative and functional. Today, it is even possible to completely bypass composite and prioritise aluminium slats, to create a 100% aluminium solid or open-work fence!
Stackable aluminium slats, easy to install
Aluminium slats are very close to composite slats in appearance. They are long boards which are overlapped on top of another, from the bottom up, to form complete aluminium spans. Aluminium fence slats are set apart by the characteristics of this material, very popular today. Light and sturdy, aluminium offers a natural elegance coupled with modernity. Furthermore, because of its rigidity there is no need to use steel reinforcements. Aluminium slats are stand-alone elements and give your fencing an understated and uncompromising look.
Aluminium for aesthetic, open-work fencing
Aluminium is only used for wide, solid slats. The material is flexible enough for use in many different configurations. Gardenode offers laser-cut, or decorative slats, which you can insert into your aluminium or composite fence to give it a breath of fresh air.
As another alternative, aluminium fencing is also available as a louver fence. Aluminium slats have bevelled edges and are inserted into the spans with the aid of clips. The result is stunning and gives a fence with a subtle, openwork design.
Voir plus